Posted by: bacpacjac
Knife for an 8 year old -
06/22/11
02:07 AM
Ok, I know there are multiple old threads on here about this but rather than flame up an old one and missing out on some of the newer sharps in town....
My son turns 8 in a couple of weeks. He's just joined Cub Scouts and learning knife skills is part of that program. We've started teaching him at home and he had a lesson in making wood shavings at Cub camp with past weekend. He loves it and wants to learn more.
[img:right]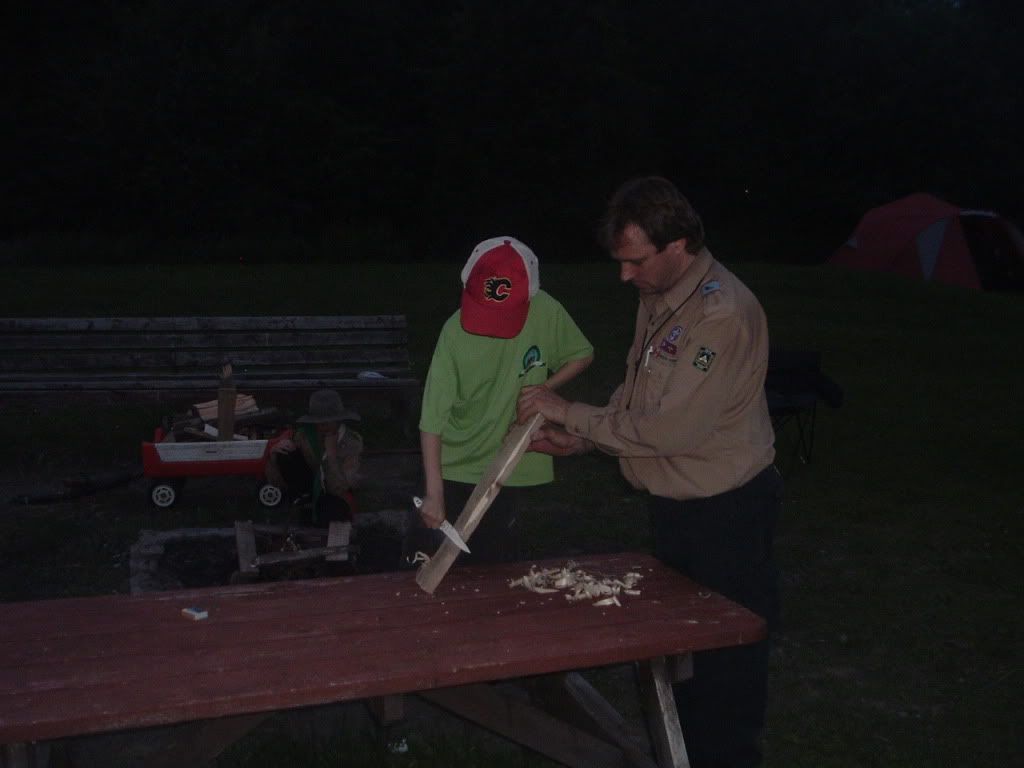 [/img]
We've decided that a good folder would make a great birthday present. He won't get to carry it or use it without direct supervision until he's competent enough but we'd rather he learn with his own knife. He'll take a great deal of pride from that, and hopefully learn to take care of his tools along the way.
We're thinking a locking blade with a hilt to stop his hand from accidentally sliding onto the blade. His hands are still pretty small so we don't want anything too big but not something too small either. He needs to be able to get a good grip and it has to be practical. (He tried my Buck 199 folder but, as you can see, it was a little too big for him.)
I remember the day I got my first knife - a SAK, handed down from my Dad. I was so proud. I still have it. I don't expect him not to lose it but hopefully it will be a cherished memory. (This is a bigger deal than I thought it would be.)
What are your suggestions?