Posted by: Herman30
My hiking kit. -
03/11/20
12:05 AM
Please feel free to comment if anything comes to mind

.
It is a chest rig with following content:
-simple FAK mainly for stopping bleeding wounds from knife acccident.
-Fire making kit: storm matches, regular matches, plasmalighter, fuel gel, Esbit fuel tablets, a telescopic tube for blowing air in to fire.
-50 feet of paracord (3 x 15 feet).
-10 large zip-ties (one use could be to attach plastic shelter to tree branches).
-2 thick 300 litre trashbags (to be used as makeshift shelter, one bag is about 2 x 3 m when cut open on two sides).
-Knife (Sissipuukko M95).
-Bahco Laplander saw.
-8 x 30 monocular.
This set can be folded to fit in a pack sack of 5 litre and therefore easy to take with me strapped to a back pack. And by doing so, having a basic hiking kit where ever I am.
Main bag with listed items.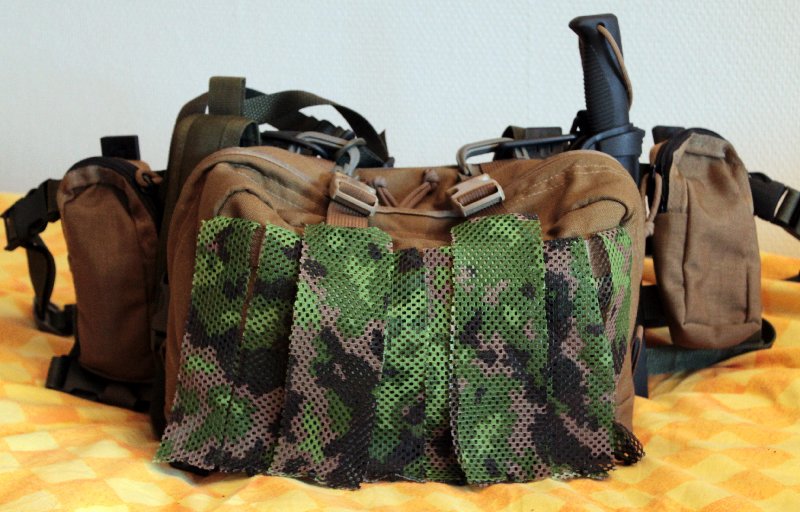 Small pouch with monocular, long pouch with Bahco saw.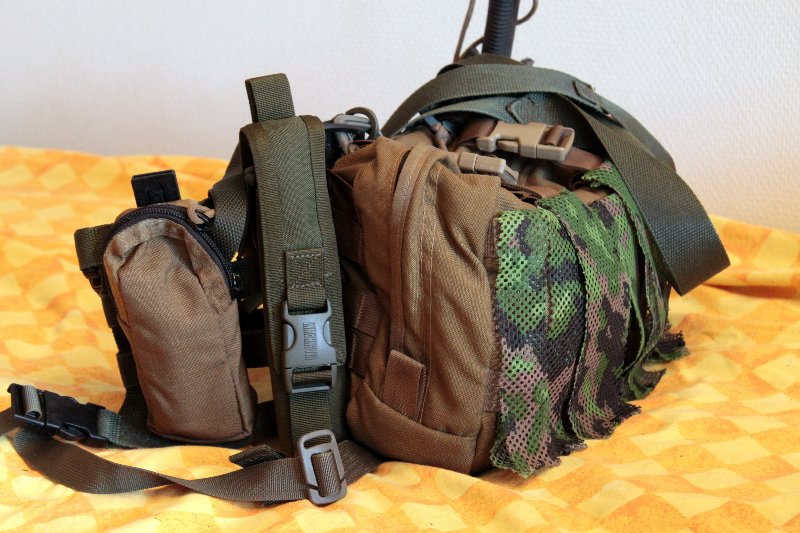 Small pouch empty, (might store a compass there when going away from home), the Sissipuukko knife.