Posted by: Matthew_L
Let's see if Ragnar lives up to his reputation -
10/18/09
09:08 PM
After reading about
Ragnar's Ragweed Forge
here and elsewhere I decided to order a couple of inexpensive Swedish knives for my oldest son and myself. Here are the descriptions and pics from Ragnar's site: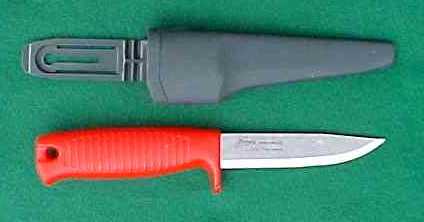 #640; The carbon steel Tradesman has a 3 7/8" (100 mm) of blade (.079" thick) and a hollow plastic handle with a large guard to keep your fingers off the edge. The blade has a scale and square inscribed. The knife and sheath weight about 3 1/4 ounces. $7.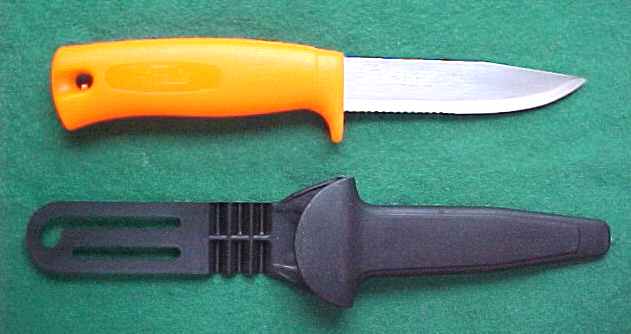 #761; and yet again with a florescent orange handle, and a partially serrated stainless blade. I'm not usually a great fan of serrated blades, but I've added this one at the request of firemen and Emergency Medical Technicians. $13.50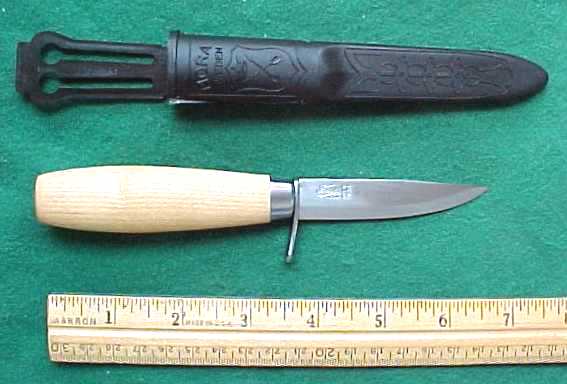 #73-164PS; This one is listed as a "Woodcarving knife for Children". It comes with a carbon steel blade just under 3" long, 5/8" wide, and .080" thick. There is a stamped metal guard to keep the child's fingers off the blade, and the 3 1/2" wood handle is sized for smaller hands. The knife comes with a plasitc sheath for $14.
The first one is for my toolbox, the second is for my boating bag and the third one is for my 10-year-old son (along with a book on whittling and woodcarving) for Christmas.
With shipping that works out to $40.50 or exactly $13.50 per knife. I am a sucker for good, simple knifes (my EDC is an Opinel) so I imagine that if I like these I'll go back for more. I'll post some pics and reviews once I get them and use them for a while.
Cheers,
Matthew